Langages alternatifs

Paris 202-203 Lab

mercredi at 09:30 - 12:30

Ceylon is a modern, modular, statically typed programming language for the Java and JavaScript virtual machines. The language features a flexible and very readable syntax, a unique and uncommonly elegant static type system, a powerful module architecture, and excellent tooling, including an awesome Eclipse-based IDE.

This workshop is a hands-on introduction to the language and IDE, based around code examples and short exercises.
Gavin King
Gavin King leads the Ceylon project at Red Hat. Gavin is the creator of Hibernate, a popular object/relational persistence solution for Java, and the Seam Framework, an application framework for enterprise Java. He's contributed to the Java Community Process as JBoss and then Red Hat representative for the EJB and JPA specifications and as lead of the CDI specification.
Gavin now works full time on Ceylon, polishing the language specification, developing the compiler frontend, working on the IDE, and thinking about the SDK and future of the platform. He's still a fan of Java, and of other languages, especially Smalltalk, Python, and ML.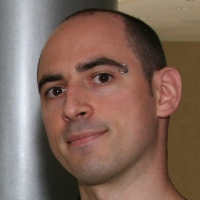 Stéphane Épardaud
Dans les hautes montagnes de Nice, Stéphane travaille pour Red Hat sur le project Ceylon.
Hacker passionné de Java, C, Perl ou Scheme, standards web, bases de données, il a travaillé sur divers projets : éditeur XML WYSIWYG, libraire de multi-threading en C, language pour agents mobiles en Scheme (compilateur et VMs), services web 2.0 RESTful et des interfaces web riches en HTML 5 / JS.
Aimant partager, il parle dans des conférences telles que Scheme Workshop, de nombreux Java User Groups, dont le Riviera JUG qu'il a co-crée. Acteur passionné de l´open source depuis le début, il contribute au projet RESTEasy et crée les projets jax-doclets, stamps.js, des modules Play! Framework et travaille sur les projets Ceylon pour Red Hat.